WHY USE OUR PLAYBOOKS?
Making life simpler for owners/leaders.

We have a pre-built marketing plan framework for your industry.

Only minor customization required.

You know your niche best, simply "tweak" the playbook to fit your niche.

Proven success, ready to plug in.

Have confidence that your plan is based on past successes.

Focused on performance.

Omni-channel performance metrics and process provide accountability.

Consolidation & cohesion.

It starts with strategy and works its way through the software that keeps track of everything.
---
SaaS Playbook
We provide two SaaS products that help companies with their marketing, so it only makes sense that we would have a SaaS Playbook. We know SaaS! We have experienced all the same intricacies in growing and scaling a SaaS company. We have the entire strategy dialed, including the best vendors and services you need.

Banking Playbook
Regional banks and other financial institutions have unique challenges and opportunities. We are positioned to help in a major way. All aspects of the industry have been analyzed, and a playbook has been tested, refined, and proven. We are ready to help drive you to the top of your market!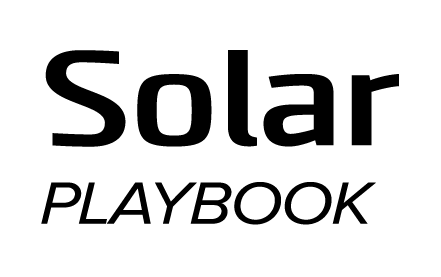 Solar Playbook
There are not many industries as hot as solar is right now. The key here is haste. New competitors are popping up constantly, and you need to act fast to gain market share. What better way to act fast than to execute a pre-built plan that has already been proven to work? We'd love to talk to you about our Solar Playbook today.
---
"The business enterprise has two and only two basic functions: Marketing and Innovation. Marketing and innovation produce results; all the rest are costs."
PETER DRUCKER
Father of Management Theory