---
Outsource your marketing. Focus on your business.
---
Consulting part of…
marketing managed™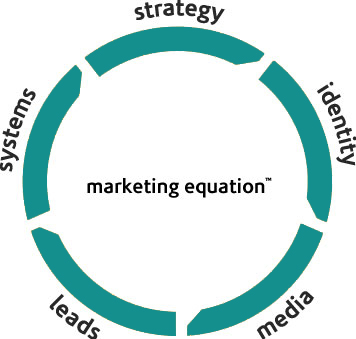 ---
Consulting with experience. Consulting with passion.
---
Jeff Sherman
Strategy, Advertising, and Networking
Having received his Master of Education degree at Weber State University, Sherman taught privately for eight years, joined Power Trainings International in 2005 as curriculum specialist, and became the Principal Broker of Sunbrook Realty Group, LLC. in 2007 overseeing a 16-neighborhood luxury development amid a 27-hole championship golf course in southern Utah. In 2009, Sherman became the Director of Education at Stephen Wade Automotive Group overseeing the Wade Board of Education and serving on the Wade Family Foundation Board impacting the community. "I have discovered that there is much good to be done," says Sherman. Sherman continues as Director of Training for the School of Life Foundation, a non-profit 501 C-3 organization providing motivational training and materials to youth and companies throughout the U.S. and abroad. He also serves on the Advisory Board for Leadership Academy providing entrepreneurial insight to high school students prone to leadership. Sherman's greatest joys are found in his family. He attributes his success to their consistent support and encouragement. He finds that waterskiing, snow skiing, mountain biking, and water-color painting foster his creativity. He enjoys being a resource to the success of others. Consulting areas include:
Creative Strategy – how businesses use creative concepts, copy, media and messaging to increase brand awareness.
Integrated advertising – helping clients understand advertising strategy and media selection.
Referral business – concepts to help businesses increase referral business and lead generation.
Mike Green
Strategy, Branding, Marketing
With over 15 years of marketing and sales experience, Mike brings a unique focus to strategic marketing and how to make it successful. His focus on client relationships and innovative marketing solutions have helped a wide range of companies in differing markets achieve extraordinary results. Mike's understanding of digital marketing combined with years of traditional marketing experience give him a unique perspective when creating a marketing solution for a client. After spending a few years in the direct sales industry, Mike Green was hired by a real estate development company that pioneered the retirement lifestyle housing development concept in Utah. Mike quickly ascended to the Director of Marketing role for the company due to his unique ability to identify key markets and how to reach them. In addition to his role as Marketing Director, Mike also served on the executive team that drove over $50 million per year in gross sales. Mike spent over 10 years marketing exclusively in the real estate development industry before expanding his scope to other markets. As Vice President of Marketing for Savavo, Mike focuses on brand development and strategic planning in enrich the Savavo brand. In addition to his professional work experience, Mike is also a talented teacher and communicator. Mike excels in helping others identify key components for their success and developing a strategic plan for capitalization. Mike resides in the Provo, Utah area with his wife of 13 years and 3 children. Consulting areas include:
Strategic planning
Product Development
Public Speaking
Niche Marketing – Digital and Traditional
---
Gaydon Leavitt
Branding, Inbound Marketing, and Internal Leverage
Gaydon's background in the industry started with sales and marketing in the tele-communications and automotive industries. After working at a Ford Dealership near Las Vegas as the internet manager, Gaydon left Ford and followed an entrepreneurial spirit that has taken him to this point. January 1, 2007 Gaydon started the company now known as Savavo with a few ideas and a few thousand bucks. Savavo has grown steadily each year and now services clients all over the US as well as other countries. Gaydon's core skills are centered in management and leadership. As a gifted teacher, Gaydon has been able to have great success selling services as well as finding and training new talent. Gaydon is highly motivated, super organized, and detail oriented. In addition, he has a creative and logical mind. Gaydon is known in circles as one who can "create and implement" and is extremely intellectual. Gaydon's designers eye has helped Savavo develop a strong creative department and his sound logical side has helped him build a successful business. Gaydon has a broad knowledge of marketing and technology, which serves as a great asset to his fellow staff members. Employees are known to consult Gaydon on a variety of topics and get intelligent answers. Gaydon is able to help marketers, designers, programmers, system administrators, writers, and other professionals improve their process and effectiveness. Consulting areas include:
Internal Leverage – how businesses create profit and automation without adding more tools.
Hiring and Recruiting – learn how to hire in such as way that employees become trusted business partners.
Brand Strategy – learn how messaging and material make all the difference in getting your brand to the top.
---
Outside counsel. For other services.
---
Keen Elsworth
Business Legal and Compliance Counseling
Keen is an entrepreneur at heart, so he understands businesses and their needs. Keen is an attorney, and he has been actively involved in business, real estate, asset protection, and corporate law for nearly two decades. Mr. Ellsworth attended the J. Reuben Clark Law School at Brigham Young University, where he was on the Law Review. He graduated in 1993 and was admitted to practice law in Nevada later that same year. He is also admitted to practice law in Arizona. While in law school, Mr. Ellsworth authored the article "Utah Limited Liability Companies: The Ugly Ducklings", which was published in the BYU Law Review, No. 4, 1994. Mr. Ellsworth is one of the founding members of 2 successful law practices in the western US. Previously, Keen sat on the Las Vegas Planning Commission and Clark County's Committee on Community Priorities (created to assist the County with its budgetary deficits). Keen is also a mediator on the Foreclosure Mediation Panel, which was created by the Nevada Legislature to help deal with the foreclosure crisis facing many of Nevada's residents and financial institutions. Keen offers full service legal needs but specializes and reserves his passion for business law. Small businesses from the ground up, can utilize the expertise Keen provides. Specifically, Keen's favorite areas of practice are: Consulting areas include:
Business Entity Formation and Strategy
Commercial Protection and Litigation
Agreements and Contracts
Various other business law practices
---
E. Wayne Stucki
Accounting, Logistics and Risk Management
Wayne has a broad-based financial, accounting, and information systems experience, with particular expertise in financial analysis, budget management, and systems design. He has a record of success managing contracts with national chains, and participating in multi-million dollar negotiations as well as union negotiations. Wayne is a highly analytical trouble-shooter and problem-solver, with excellent communication, time management and employee relations skills. Additional strengths in benefits and compensation administration, safety program monitoring/implementation and reporting. Wayne is also active in his community. He served on the City Council for the City of Santa Clara, Utah prior to moving to St. George, Utah. He has received awards from the Boy Scouts of America for excellence. He has received the Scouters Key, the Scoutmasters Key, Second Miler Award and the District Award of Merit. Education includes MBA, University of Utah and BA, Business/Finance and Economics (Magna cum Laude). Licensing includes Real Estate and Insurance. Consulting areas include:
Broad-based financial, accounting, and informational systems experience
Financial analysis
Budget management
Contract management
Analytical trouble-shooter and problem solver
---
What can we help you with?
There may be many things we could help you with. Typically, we can help you get more out of your business while doing less. We can take some stress and management off of your shoulders. Many clients learn the following:
Ways to get more out of your business without adding ANY investment, tactic or additional marketing.
What you need to do to increase the image of your brand by up to 10 notches.
How to get more gross income without paying for more advertising and paying for more customers.
Horizontal, vertical, geographic, psychographic, and demographic niches to diversify your market.
---
Contact us about marketing managed™ 888-559-3274